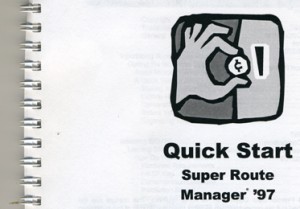 Result: The company confirmed that they were inadequately capitalized to create and sustain a national marketing program. They were acquired by Microsoft and the tools remain in Word, PowerPoint and other programs.
Project: A typography equipment company invented a computerized method to create effects to distort text and headline digital type in order to offer unique display fonts. They engaged us to design a national marketing, public relations and promotion program for their products. We analyzed the marketplace, did research on costs for media, trade shows, direct marketing and other functions. The results were an authoritative, actionable report on the state of the industry, the marketplace and their prospects.
Result: Our client was able to meet competitive pressures more effectively in their off-the-shelf business. In addition, they were better positioned to serve clients who need customized business solutions, a niche offering lower competitive pressures.
Project: One database developer tracks revenue and inventory for games and vending equipment. We inherited an underperforming documentation project. Over the following period, we created an effective print and online documentation process, refined the software modules themselves so the interface was more predictable, and supported fundamental customization that attracted strategic clients.