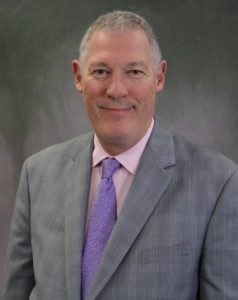 Mark J. Carr, Principal, served in distribution and sales channel development; legislative and regulatory affairs; corporate and media communications. Mark's background is in education and communications. He has worked with companies in freight transportation, in computer architecture and systems, and merchandising industries.
Mark has worked on homeland security policy.  This includes transportation worker identification policy and implementation, plus security cost increases for agricultural businesses and regional port authorities.
In 2005, Mark surveyed the field of transportation education with the objective of increasing political and public support for infrastructure expansion. Finding the available materials to be outdated, orphaned or too localized, he recruited a team of educators, writers, designers and illustrators to develop RiverWorks Discovery. The unique program helps kids and families understand the intersection of commerce, culture and conservation on America's great rivers and their watersheds. RWD is used by camps, scouts, outdoor education groups and others nationwide; and is now part of the National River Center, Dubuque, IA.
He is chair of the Inland Water Transportation committee at the Transportation Research Board of the National Academy of Science. Mark's advocacy includes sharing the results of freight research with governmental officials at various jurisdictions and with business groups. Over a number of years, Mark worked on a variety of research projects:
Comparing productivity, environmental, safety and other factors of various freight modes.
Exploring corporate valuations of natural resources;
Prioritizing infrastructure and maintenance investments for national and regional stakeholders; and

 

Methods of eliminating or lowering barriers to exchanging freight and business data between corporations and governmental agencies.
Mark is active in a number of trade, business and civic groups. These have focused on business strategy and growth, agriculture, freight and infrastructure. He served on the boards of several nonprofits, mainly those engaged in getting our kids outdoors.